Your Official Guide to Austin, Texas
by Membersy on October 13, 2023
Welcome to Austin, the live music capital of the world and a city that seamlessly blends Texan tradition with a vibrant, eclectic culture. Beyond the music, Austin has a lot to offer in terms of culinary delights, nightlife, outdoor activities, and entertainment. In this guide, we'll explore some of the best things to do in Austin, ensuring you make the most of your visit!
Restaurants & Dessert:
Ah Sing Den

: With delicious sharables and fun drinks, Ah Sing Den provides a unique culinary experience that's both delightful and Instagram-worthy.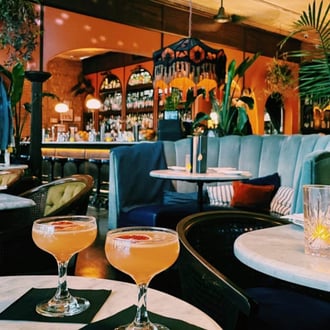 Photo: Ah Sing Den
Terry Black's BBQ

: When in Texas, BBQ is a must, and Terry Black's is a classic. Enjoy the perfect blend of smoky flavors and mouth-watering meats.



Fresa's

: Fresh Tex-Mex takes center stage at Fresa's. From tacos to guacamole, every dish bursts with the vibrant flavors of Texas.



Wu Chow

: For those looking for a communal dining experience, Wu Chow offers great shareable dishes in a stylish setting. The diverse menu ensures there's something for everyone.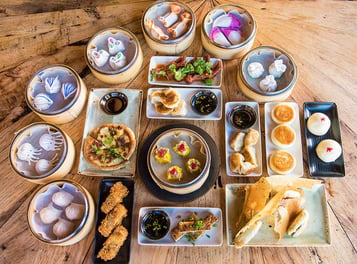 Photo: Wu Chow / The Austin Chronicle
Taverna: A go-to spot for Italian cuisine, Taverna is known for

the essence of hospitality and farm-to-table cooking.

Don't miss the weekend brunch (complete with $3 mimosas!).



Flower Child

: Eating healthy doesn't have to mean sacrificing flavor. With quick and nutritious to-go options, it's the perfect spot for those on the move.
Photo: Flower Child / DoorDash

Sway

: Sway offers unique family-style Thai dishes with a gorgeous view of the Austin skyline. The bold and authentic flavors make it a standout in the city's diverse culinary scene.



Ski Shores Cafe

: Located on the shores of Lake Austin, Ski Shores Cafe is the perfect spot to enjoy a meal with a view. The relaxed atmosphere and delicious food make it a favorite among locals and visitors alike. Great for breakfast or lunch!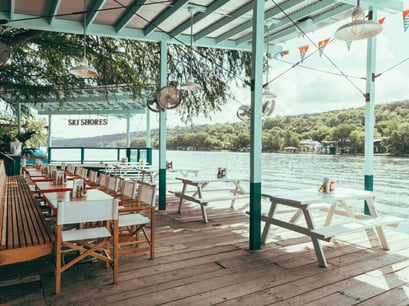 Photo: CultureMap Austin

Ramen Tatsu-Ya

: Ramen lovers rejoice! Ramen Tatsu-Ya serves up authentic and flavorful bowls of ramen that are a comforting delight.



Amy's Ice Cream

: A local favorite, Amy's Ice Cream is a must-visit for those seeking a sweet treat. With locations across Austin and a variety of flavors and creative mix-ins, it's the perfect way to cool down on a warm day.



Zed's New Zealand Style Ice Cream

: Bringing a taste of New Zealand to Austin, Zedd's ice cream offers a unique and refreshing experience. The exotic flavors and quality ingredients make it a standout choice for ice cream enthusiasts.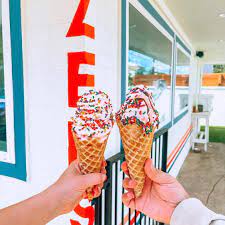 Photo: Zed's Ice Cream / Facebook

Cinnaholic Gourmet Cinnamon Rolls

: Indulge your sweet tooth with a visit to Cinnaholic, where you'll find gourmet cinnamon rolls that are not only delicious but also completely vegan. It's a guilt-free pleasure that even non-vegans will love.



Gourdoughs Donuts

: For those who believe in the power of a good donut, Gourdough's is a heavenly destination. With a plethora of creative and decadent options, these donuts are a treat for the taste buds.


Nightlife:
MARLOW: A sleek and sophisticated bar, MARLOW is the place to be for craft cocktails and a stylish nightlife experience.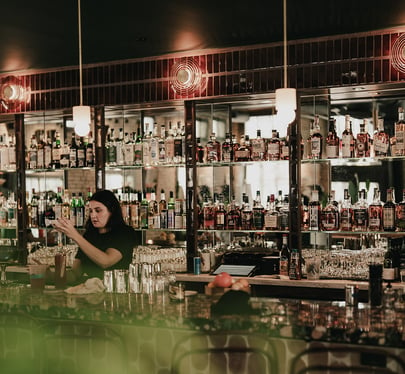 Photo: MARLOW

Electric Shuffle: Get your shuffleboard skills ready for a night of fun at Electric Shuffle. This trendy spot combines classic bar games with a modern twist.


Smash: For a unique and entertaining nightlife experience, head to Smash, Austin's premier ping pong bar. Enjoy a laid-back atmosphere with friends, grab a paddle, and challenge each other to friendly matches. Smash adds a playful twist to Austin's vibrant nightlife scene.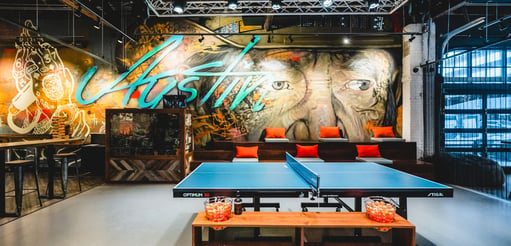 Photo: Smash ATX

Outdoor Activities:
Ann and Roy Butler Hike-and-Bike Trail and Boardwalk: Lace up your sneakers or rent a bike to explore the scenic Town Lake Trail. With 10.1 miles of trail to explore, and picturesque views of Lady Bird Lake, it's the perfect way to stay active while enjoying the outdoors.


Covert Park at Mount Bonnell Viewpoint: For a panoramic view of Austin and the Colorado River, head to Mount Bonnell. The short flight of stairs to the top is well worth the breathtaking scenery.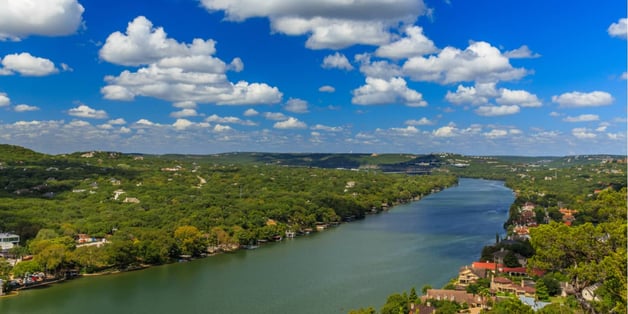 Photo: Covert Park at Mount Bonnell
Zilker Metropolitan Park: Whether you want to relax, play sports, or attend a festival like Austin City Limits, Zilker Park offers a green oasis in the heart of Austin. It's a favorite spot for locals to unwind and enjoy outdoor activities.


Barton Springs Pool: Beat the Texas heat at Barton Springs Pool. Fed by natural springs, this iconic three-acre pool is a popular spot for locals and visitors alike.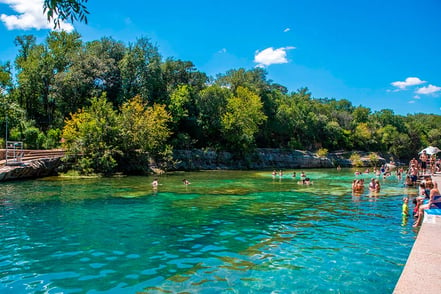 Photo: The Austin Chronicle
Entertainment:
The Capitol Building: Take a free tour of the Texas State Capitol Building and immerse yourself in the political history of the state. The stunning architecture and informative guides make it a must-see.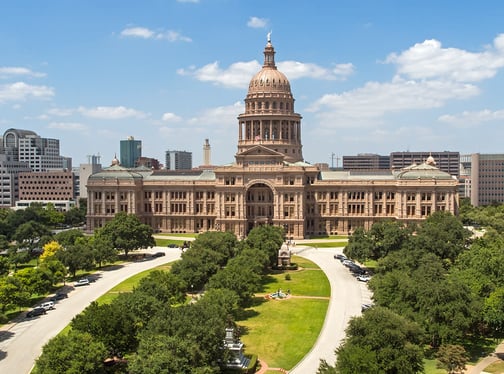 Photo: Visit Austin
Bob Bullock Texas History Museum: Dive into the rich history of Texas at the Bob Bullock Texas History Museum. From artifacts to interactive exhibits, it's a fascinating journey through the state's past.


Blanton Museum of Art: Art enthusiasts will appreciate the diverse collection at the Blanton Museum of Art. With works ranging from ancient Greek pottery to abstract expressionism, it's a cultural haven.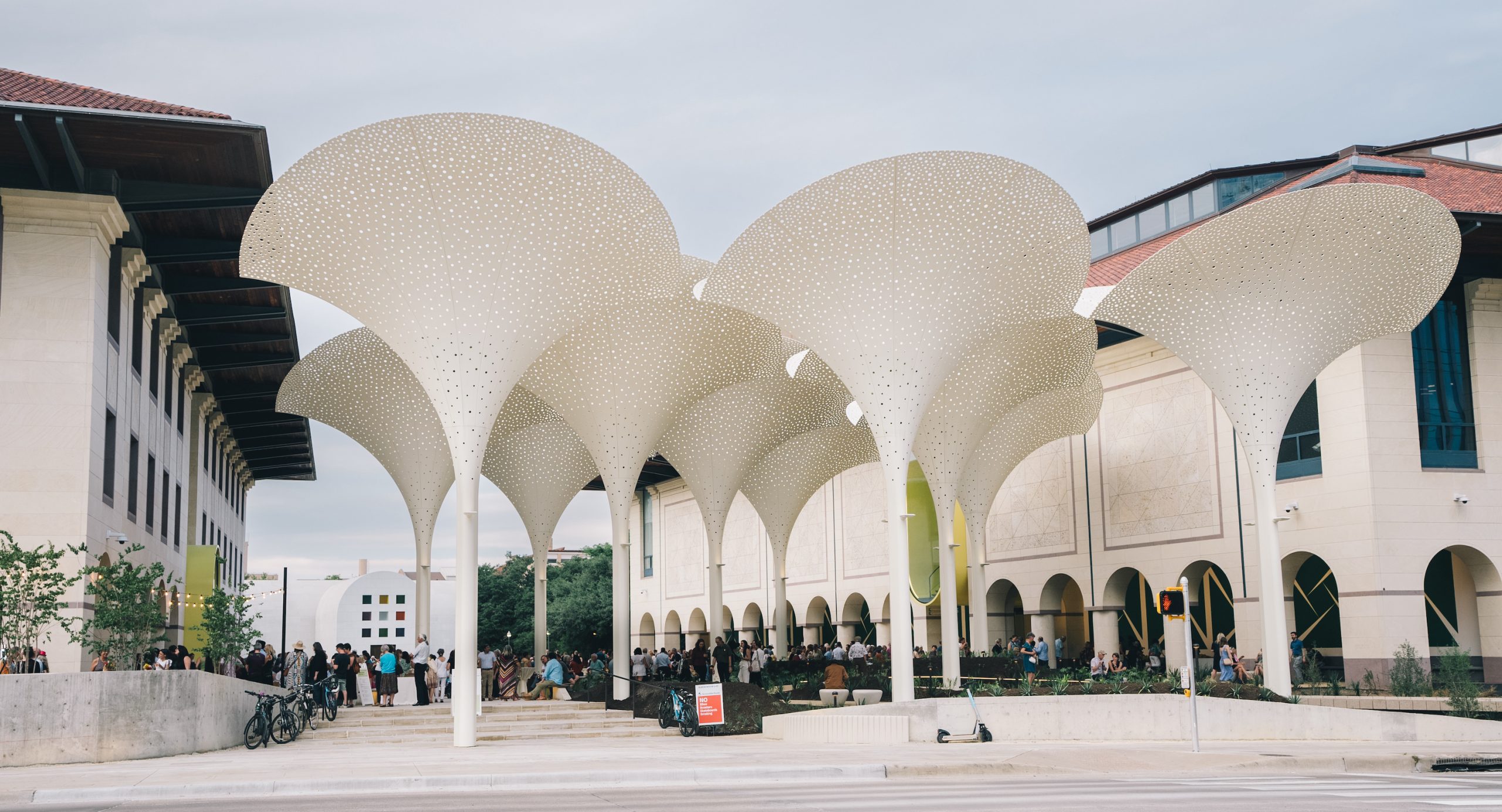 Photo: Blanton Museum of Art

Contemporary Austin: Experience cutting-edge contemporary art at the Contemporary Austin. The museum's dynamic exhibits showcase the latest in modern artistic expression.


Live Music:
We are The Live Music Capital of the World, after all.
Antone's: With a storied history dating back to 1975, Antone's is a legendary blues club that has hosted some of the biggest names in the genre. Today, it continues to be a beacon for blues enthusiasts and music lovers alike. The intimate setting and soulful performances make Antone's a must-visit for an authentic Austin musical experience.

Photo: Antone's Nightclub





Stubbs BBQ Amphitheater: Known for its fantastic barbecue and outdoor music venue, Stubbs BBQ Amphitheater has become an iconic stop on the Austin music circuit. Whether you're enjoying a savory meal or dancing under the stars to live tunes, Stubbs offers an immersive and unforgettable experience.

C-Boy's Heart & Soul: If you're in the mood for blues, soul, and funk, C-Boy's Heart & Soul is the place to be. This historic venue, located on South Congress Avenue, transports you to a bygone era with its vintage décor and a lineup that pays homage to the roots of American music. It's a hidden gem where you can feel the heartbeat of Austin's musical soul.

Hotel Vegas: For a taste of the local music scene and a venue that champions emerging talent, head to Hotel Vegas. Known for its eclectic lineup featuring a mix of local bands, this East Austin hotspot offers an intimate setting where you can discover your new favorite artist. With its casual atmosphere and diverse musical offerings, Hotel Vegas captures the essence of Austin's indie spirit.

Emo's Austin: What started as a punk club in 1992 has evolved into Emo's Austin, a venue that now hosts up-and-coming alternative bands. With two stages connected by a beer garden, Emo's provides a dynamic space for music lovers to experience the raw energy and creativity of Austin's alternative music scene.
Shopping:
South Congress: Explore the boutiques and shops along South Congress Avenue for one-of-a-kind finds, locally-made treasures, and iconic murals.



Photo: A Taste of Koko




The Domain: A little further outside of the city, The Domain has quickly become Austin's 2nd downtown, featuring many department stores, shops and restaurants.


Austin's charm lies in its ability to cater to a diverse range of interests. Whether you're a foodie, a nature enthusiast, a culture buff, or someone seeking a lively nightlife, the city has something for everyone.
From the entire team at Membersy, welcome to Austin!